People
PREreview currently has three employees, Daniela Saderi, PREreview Director, Chad Sansing, PREreview Product Manager, and Vanessa Fairhurst, PREreview Community Manager.
The PREreview Leadership Team also includes Dr. Samantha Hindle and Dr. Monica Granados who receive a reimbursement and light compensation, respectively, for their invaluable contribution to PREreview's mission and programming.
We also rely on the wise advice and support of a growing Advisory Committee, which currently includes Sarah Greaves, Kristen Ratan, and Lenny Teytelman who are not compensated for this position.
Leadership Team
Daniela Saderi, Ph.D. (she/her) – Co-Founder, Director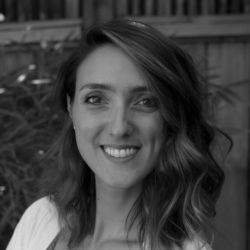 Daniela has a Ph.D. in Neuroscience during which she studied mechanisms of auditory processing in mammals. As the project Director at PREreview she is responsible for overall project oversight, product development and management, fundraising, and internal and external communication. During her time as a student, she became increasingly interested in how open practices can be used to empower early-career researchers in taking ownership over their work, and to facilitate collaborations within and across teams. This passion, combined with active community engagement, led her to co-found PREreview in 2017 and become a Mozilla Fellow for Science in 2018/2019.
E-mail: daniela@prereview.org
Samantha Hindle, Ph.D. (she/her) – Co-Founder, PREreview Open Reviewers Program Lead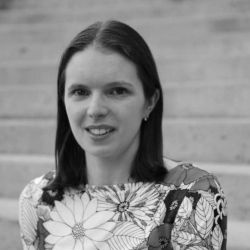 Sam has a Ph.D. in Neuroscience where she characterized neurodegenerative disorders in Drosophila. During her postdoctoral position studying the Drosophila blood-brain barrier, she became increasingly passionate about open science and the potential for preprints to rewrite the way scientists disseminate their research.  Following her passion for preprints, Sam became the Content Lead at bioRxiv and now manages the preprint content teams at CSHL. Her advocacy for the use of preprints began with her early engagement with the ASAPbio Ambassadors and Mozilla communities, paths that led her to co-found PREreview in 2017. Sam leads the PREreview Open Reviewers Program, providing ECRs with access to important training and networks to excel in their peer reviewing opportunities.
E-mail: sam@prereview.org
Monica Granados, Ph.D. (she/her) – Live-streamed Preprint Journal Club Lead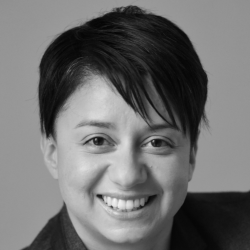 Monica has a Ph.D. in Ecology and joined the PREreview team in January 2018, first as a mentor and advisor, and then as the lead of the PREreview live-streamed preprint journal club initiative. During her PhD she discovered that incentives in academia promote practices that make knowledge less accessible and has since devoted her career to working in the open science space to make knowledge more equitable and accessible. Presently, Monica is working at Creative Commons on the Open Climate Campaign promoting open access of climate and biodiversity research.
E-mail: monica@prereview.org
Staff
Vanessa Fairhurst (she/her) – Community Manager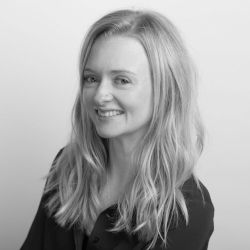 Vanessa joined the PREreview team in November 2022. She studied her undergraduate in European Languages and Business Management before going onto study her Master's in Applied and Professional Ethics. She began her career in academia working at international development organization INASP with a focus on improving access to scholarly information and research in developing countries. She then went on to support publishers around the world as Community Engagement Manager at Crossref building a global ambassador team and collaborating with others to ensure that scholarly research metadata is registered, linked, and distributed. Openness, accessibility, and equity have always been central to Vanessa's work, and she looks forward to supporting and empowering researchers to improve the research process in her role of Community Manager.
Chad Sansing (he/him) – Product Manager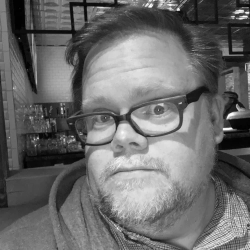 Chad joined the PREreview team in late October 2022. Prior to joining PREreview, he worked for the Mozilla Foundation in a variety of roles, most recently as a program manager on the MozFest team. While at Mozilla, Chad worked on several projects including its web literacy curriculum, Open Leadership Framework, Open Leaders program, and community and program management for the MozFest Trustworthy AI Working Group and the Facilitator and Volunteer communities at MozFest. Before that, Chad taught middle school for 14 years and helped found two small public schools for non-traditional learners. He is passionate about helping people discover their individual and shared capacities for social good and positive change. Outside work, you can find him reading, playing games, and hanging out with friends and family.
E-mail: chad@prereview.org
Chris Wilkinson (he/him) – Senior Systems Developer (eLife)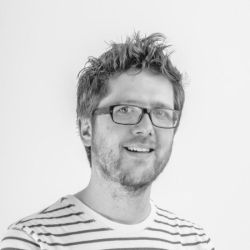 Chris is a Senior Systems Software Developer at eLife, and has been working with our team at PREreview since July 2021 helping us develop and maintain our preprint review platform.
Former Staff
Arturo Garduño-Magaña (he/him) – Open Grant Reviewers Program Manager and Trainer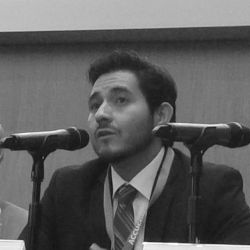 Arturo worked with PREreview from February 2022 to July 2023 as the Open Grant Reviewers Program Manager and Trainer. In that role, he led the design and delivery of Open Grant Reviewers, a program part of the Open and Equitable Funding Model Program, developed in close collaboration with the Open Research Founders Group and the Health Research Alliance. Arturo is now working at DataCite as the Regional Engagement Specialist, Latin America.
Antoinette Foster, Ph.D.(she/her) – Open Reviewers Program Manager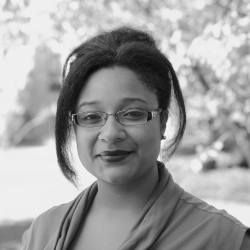 Antoinette Foster has a Ph.D. in Neuroscience and is passionate about establishing racial equity within the scientific enterprise. Antoinette joined the PREreview team in January 2020 and was instrumental in creating the PREreview Open Reviewers training and mentoring program and running its pilot, giving special attention to bringing an equity lens to the curriculum and format. Antoinette is now the Director of Community Transformation at Oregon Health and Science University, where she aims to directly impact internalized and interpersonal racism by empowering her community to become active agents of change.
Katrina Murphy (she/her) – Project Manager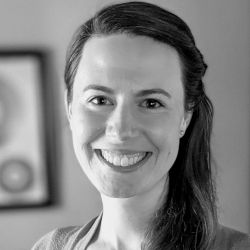 Katrina joined the PREreview team in April 2020 and stayed with us as PREreview Project Manager until October 2021. During her time with us, Katrina has not only helped our small team manage and deliver on the work we were set to do across programs and collaborations, but has also played a central role in organizing ourr first cohort of the PREreview Open Reviewers training and mentoring program. Katrina is also a yoga teacher and has now moved on to dedicate her full self to her life passion at the intersection of conventional and integrative healthcare practices.
Advisory Committee
Sarah Greaves – STM Publishing Consultant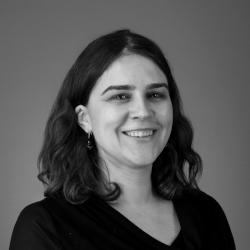 Sarah has over 20 years of experience within STM editorial and publishing. She was originally an academic researcher, completing her PhD at the MRC-Laboratory of Molecular Biology, before joining the editorial team at Nature Cell Biology in 1999. After 4 years working within editorial she moved into the Nature publishing team and was the Publisher for Nature for many years. During her time at Nature Publishing Group (now Springer Nature) Sarah also launched the first Nature branded title with an Open Access option, Nature Communications, and subsequently launched Scientific Reports. Sarah was the Chief Publishing Officer at Hindawi during which time she consolidated the portfolio and implemented new Editorial models.  Throughout her career, she has focused on creating innovative new products and services aimed at solving key researcher pain points whilst ensuring the academic scientist remains at the heart of any publishing decision. Sarah is involved in numerous STEM outreach initiatives, is currently a volunteer with InToUniversity and is working alongside numerous industry colleagues to drive forward the C19 Rapid Review group.
Kristen Ratan – Founder and Director at Stratos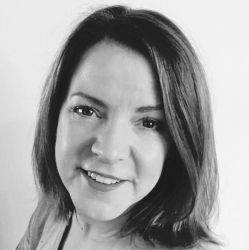 Kristen Ratan founded Strategies for Open Science (Stratos) to synthesize open science efforts into a cohesive movement. Kristen has a 20-year history of working to accelerate advances in science and research communication with a focus on open science. She co-founded the Collaborative Knowledge Foundation, was the Publisher at the Public Library of Science (PLOS), and held leadership positions at HighWire Press, Atypon, and BIOSIS. Kristen is on the board of the American Institute of Physics Publishing, the Code for Science and Society, and ASAPbio. In addition to PREreview, she holds advisory board positions at MIT Press and Stencila.
Lenny Teytelman, Ph.D. – CEO and Co-Founder of protocols.io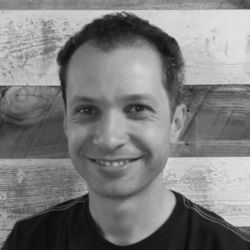 Lenny is the CEO and Co-Founder of protocols.io, an open access repository for sharing research methods. Lenny has over a decade of computational and experimental biology experience. He did his graduate studies at UC Berkeley and finished his postdoctoral research at MIT. Lenny has a strong passion for sharing science and improving research efficiency through technology.
Former PREreview Advisors include Dr. Prachee Avasthi, Dr. Naomi Penfold, Dr. Véronique Kiermer, Dr. Josh Nicholson, Dr. Jessica Polka, and Georgia Bullen. We thank them for all their support and advice throughout these years.